Adajio Etched Amethyst Frame w/Pale Lavender Filigree Overlay Earrings 7281
$23.74
Regular price
$24.99
Adajio Etched Amethyst Frame w/Pale Lavender Filigree Overlay Earrings
Brand New.  Beautiful! Hand-painted in beautiful amethyst purple. 2 layers. Square frame in purple etching with a pale lavender filigree overlay. Matching purple and lavender beads on the sterling silver earwires. Lightweight and comfortable to wear. Wonderful.

   
Size: 1 1/2" w x 3/4" h
Hand painted in purple
Purple & lavender beads
.925 sterling silver French hook ear wires
Item No: 7281
Made in Colorado, USA
Lightweight & comfortable to wear
Free Shipping & Gift Wrapped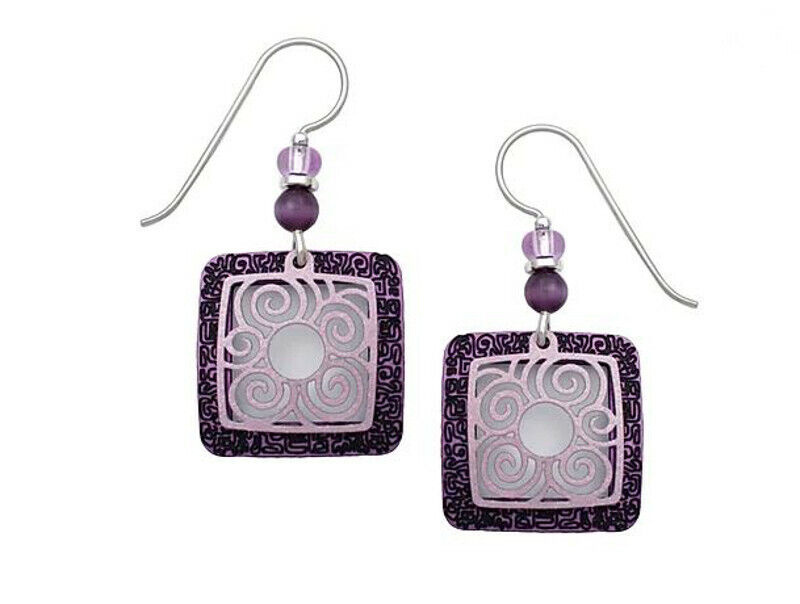 Adajio items are etched, then embellished by hand. Earrings are completed with gold-filled or sterling ear wires, as well as glass, metal and crystal beads. Inspired by a diversity of imagery -- from ancient art of the Americas to contemporary African, Asian and European motifs.


Trysail Gifts is proud to be an authorized Adajio Dealer. All of our products are Brand New and come direct from the manufacturer.