Adajio GREEN TRIDENT WITH GEO DOTS Earrings 8015 Contemporary Jewelry
$22.00
Regular price
$23.50
Green Trident with Geometric Dots Filigree Earrings 8015


Brand New.  Striking triangle shaped earrings hand painted in green with yellowish dots. Geometric, contemporary design. There are matching gold beads on the gold filled ear wires. Lightweight and comfortable to wear. Dazzle.




Hand painted in green
14k/20 gold filled French hook ear wires
Size including ear wires: 1" h by 1/2" w
Gold beads
Etched, then embellished by hand
Item 8015
Lightweight & comfortable
Made in Colorado, USA


Free Shipping & Gift Wrapped Box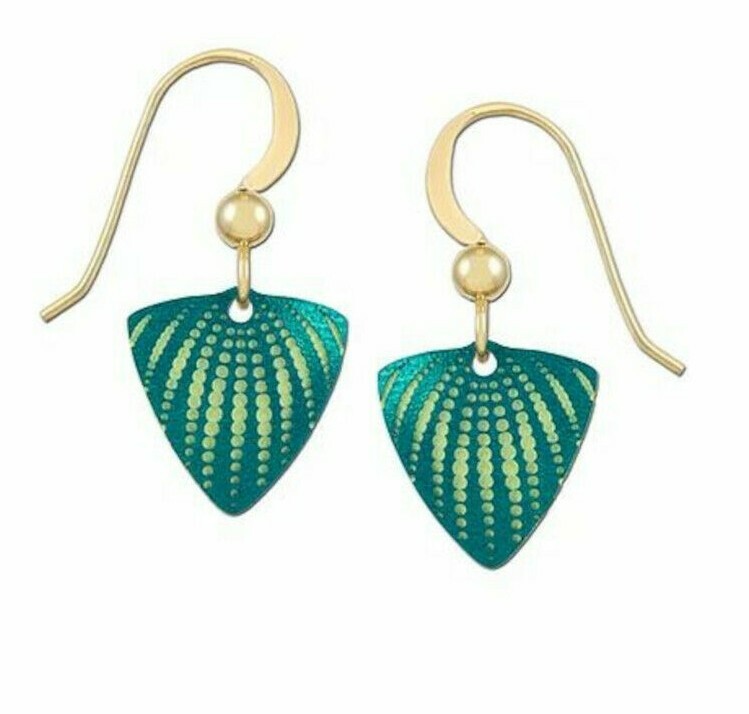 Trysail Gifts is proud to be an authorized Adajio Dealer. All of our products are Brand New and come direct from the manufacturer.
Thank you for your business!