Adajio HEMATITE TONE FILIGREE DIAMOND SHAPE WHITE PEARL Earrings 7396 Jewelry
$23.79
Regular price
$24.99
Hematite Tone Diamond Shaped Filigree Earrings with White Pearl by Adajio 7396
Brand New.  These earrings are beautiful. They are black filigree in a diamond shape with white pearl drop beads. They feature a white cabochon in the middle and more black beads on the sterling silver ear wires. Lightweight and comfortable to wear. Hand-painted. Gorgeous.


Hand painted in black
Etched, then embellished by hand
Size including ear wire: 1 3/4" h x 1/2" w
.925 sterling silver French hook ear wires
Bead drops and cabochon
Item No: 7396


Free Shipping & Gift Wrapped Box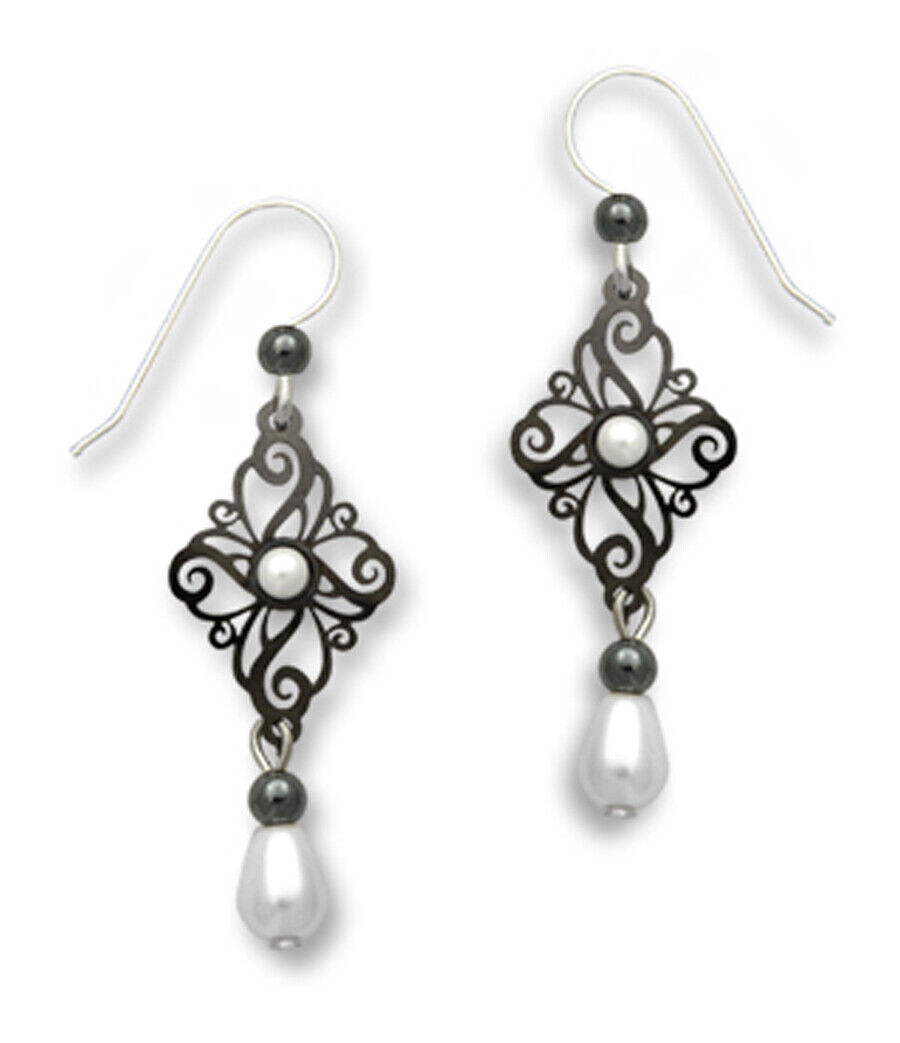 Trysail Gifts is proud to be an authorized Adajio Dealer. All of our products are Brand New and come direct from the manufacturer.
Thank you for your business!