Bamboo Jewelry BEARDED IRIS Cloisonne Flower EARRINGS STERLING SILVER Swarovski
$45.08
Regular price
$49.00
Bearded Iris Earrings by BAMBOO Jewelry
Brand New.  These Iris flower earrings are gorgeous. Painted in beautiful shades of Blues, Yellow, Orange, Purples and Pinks with silver accents and realistic detailing. Artistic design. They have pretty, matching purple swarovski crystals on the solid sterling silver ear wires.




Item number: 0251 ears
Ear wires: Sterling Silver
Genuine Purple Swarovski crystals
Handcrafted Cloisonne jewelry
Gift wrapped in an eco-friendly, lovely bamboo box
Size including earwire: 0.91 in (23 mm) H x 0.71 in (18 mm) W
Free Shipping & Gift Wrapped Box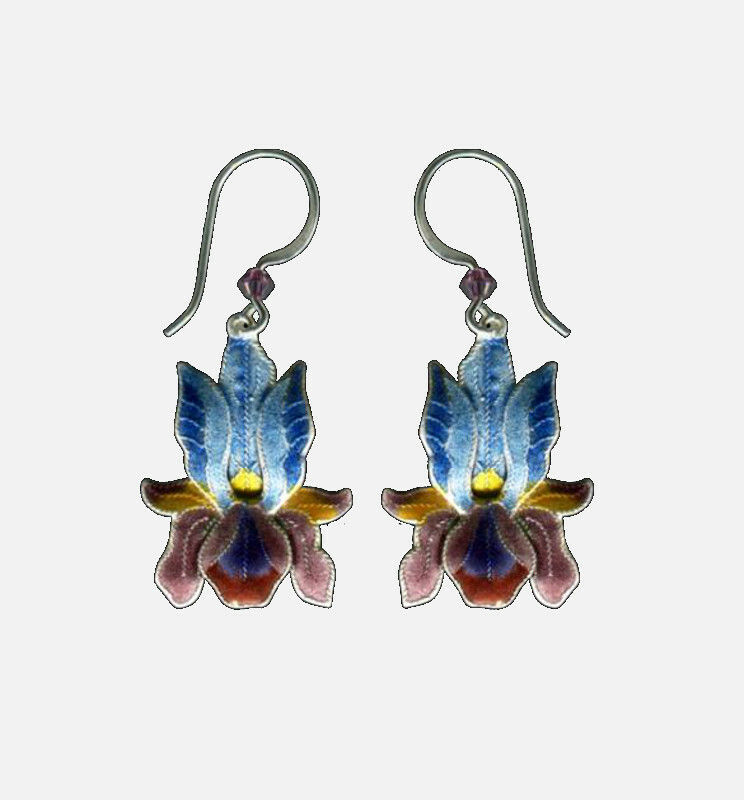 Trysail Gifts is proud to be an authorized Bamboo Jewelry Dealer. All of our products are Brand New and come direct from the manufacturer.
Thank you for your business!