Bamboo Jewelry HALLOWEEN DRAGONFLY Earrings STERLING SILVER Swarovski + Gift Box
$34.95
Regular price
$37.99
Halloween Dragonfly Earrings by BAMBOO Jewelry
Brand New.  These stunning Halloween Dragonfly Earrings are handcrafted in beautiful and vibrant orange, yellow-gold, brown with silver accents. The markings are authentic and distinguishing. The ear wires are made of solid sterling silver and feature genuine, matching Swarovski crystals. Amazing craftsmanship.




Item number: 0079 wire
Ear wires: Sterling Silver
Size including ear wire: 0.98 in (25 mm) H x .71 in (18 mm) W
Genuine Swarovski crystals
Handcrafted Cloisonne jewelry
Enameled on front and back
Eco-friendly bamboo gift boxes lined with anti-tarnish fabric
Is there such a thing?:  Yes! The Halloween pennant dragonfly, is a brightly colored dragonfly found in the eastern United States. The Halloween pennant gets its name from its orange colored wings, which have dark brown bands marking them.

 
 Free Shipping & Gift Wrapped Bamboo Box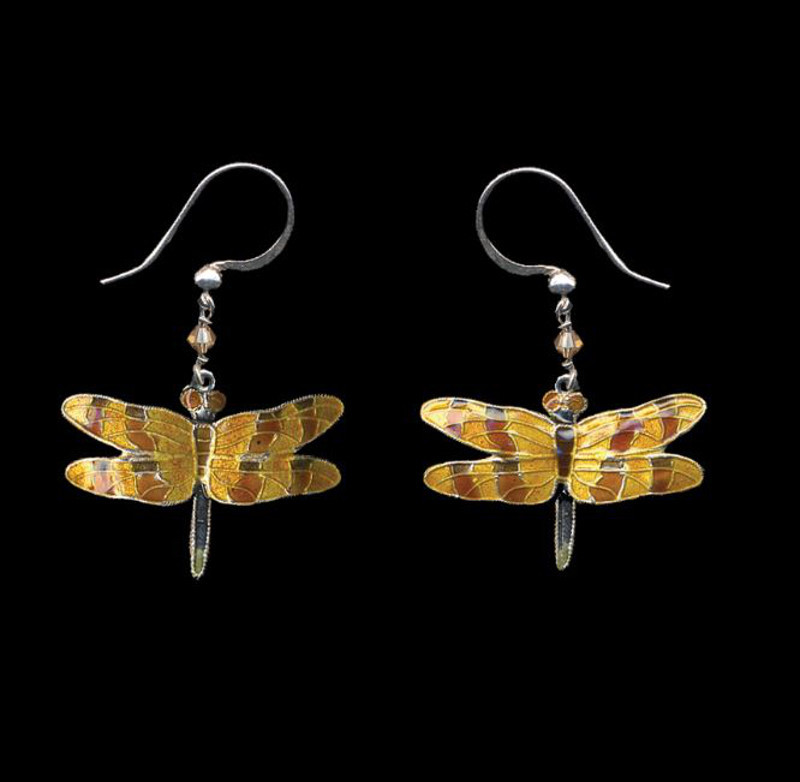 Trysail Gifts is proud to be an authorized Bamboo Jewelry Dealer. All of our products are Brand New and come direct from the manufacturer.
Thank you for your business!