Bamboo Jewelry DANCING CATS Cloisonne EARRINGS STERLING Dangle + Box
$41.39
Regular price
$44.99
Dancing Cats Earrings by BAMBOO Jewelry
Brand New.  These Dancing Cats are wonderful! Handcrafted dancing cats in blue and gray dresses. A very whimsical and well-executed design. A lovely blue Swarovski bead on the solid sterling silver ear wires. Sweet!



Item number: 0301
Ear Wires: Sterling Silver
Genuine Swarovski crystals
Handcrafted Cloisonne jewelry
Packaged in a lovely, eco-friendly bamboo gift box
Size including earwire: 0.59 in (15 mm) H x 1.30 in (32 mm) W
Free Shipping & Gift Wrapped Box
Cloisonné jewelry is handcrafted by fusing kiln-fired glass to a sterling silver foundation, and each color is outlined by a fine braid of silver wire. Enameled on both the front and back which strengthens pieces and makes the backside smoother to the touch and very pretty. These earrings are packaged in an eco-friendly, pretty bamboo gift box. Gorgeous.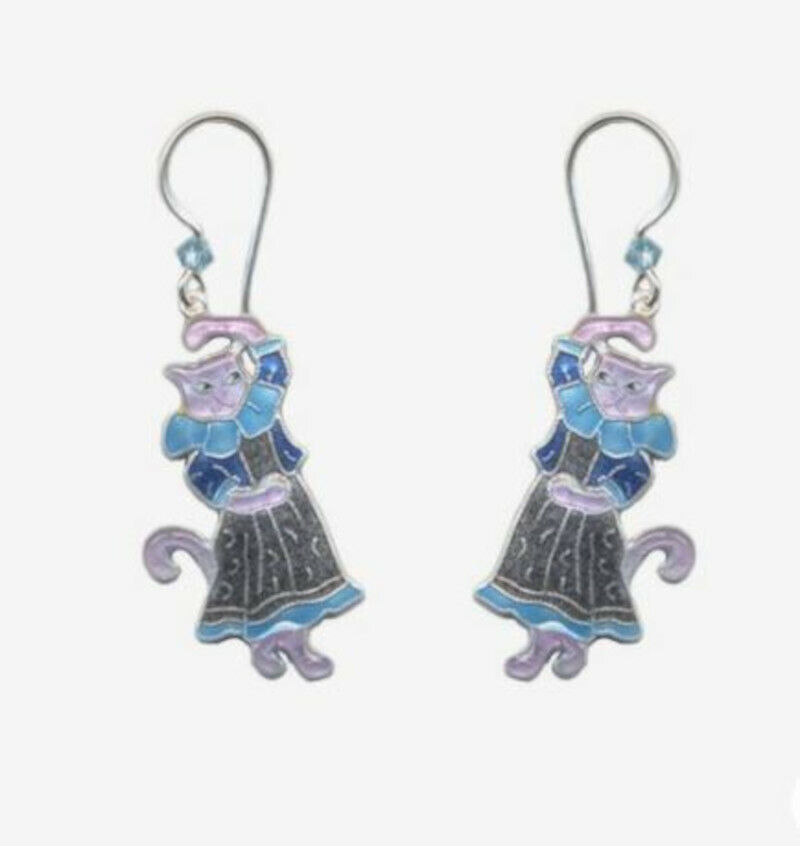 Trysail Gifts is proud to be an authorized Bamboo Jewelry Dealer. All of our products are Brand New and come direct from the manufacturer.
Thank you for your business!