Cape Clasp Tikos HAWAI'I VOLCANOES NATIONAL PARK Bracelet recycled ocean plastic
Cape Clasp Tikos HAWAI'I VOLCANOES NATIONAL PARK Bracelet
Brand New.  Each cuff is made of 100% recycled ocean plastic, printed with each specific national park abbreviation and icon, and arrives in recycled packaging highlighting each park's illustration.
Hawai'i Volcanoes National Park 
Protecting some of the most unique geological, biological, and cultural landscapes in the world, Hawai'i Volcanoes National Park extends from sea level to 13,677 feet. In addition to an abundance of history, the park is home to two volcanoes including one of the most active on the planet. 
Receive 1 bracelet - Hawai'i Volcanoes National Park

tikós 100% Recycled Ocean Plastic Bracelet

15% of profits go to our non-profit partner, National Parks Foundation

Small fits wrists under 7.5 inches

Large fits wrists over 7.5 inches

Unisex - Adjustable - Guaranteed to fit 
HOW DO I PUT IT ON?

Slide your wrist into the opening and it pops right on.  

Both sizes are adjustable and guaranteed to fit. You should be able to slightly bend your bracelet to adjust the size, and it may stretch out over time as it molds to your wrist.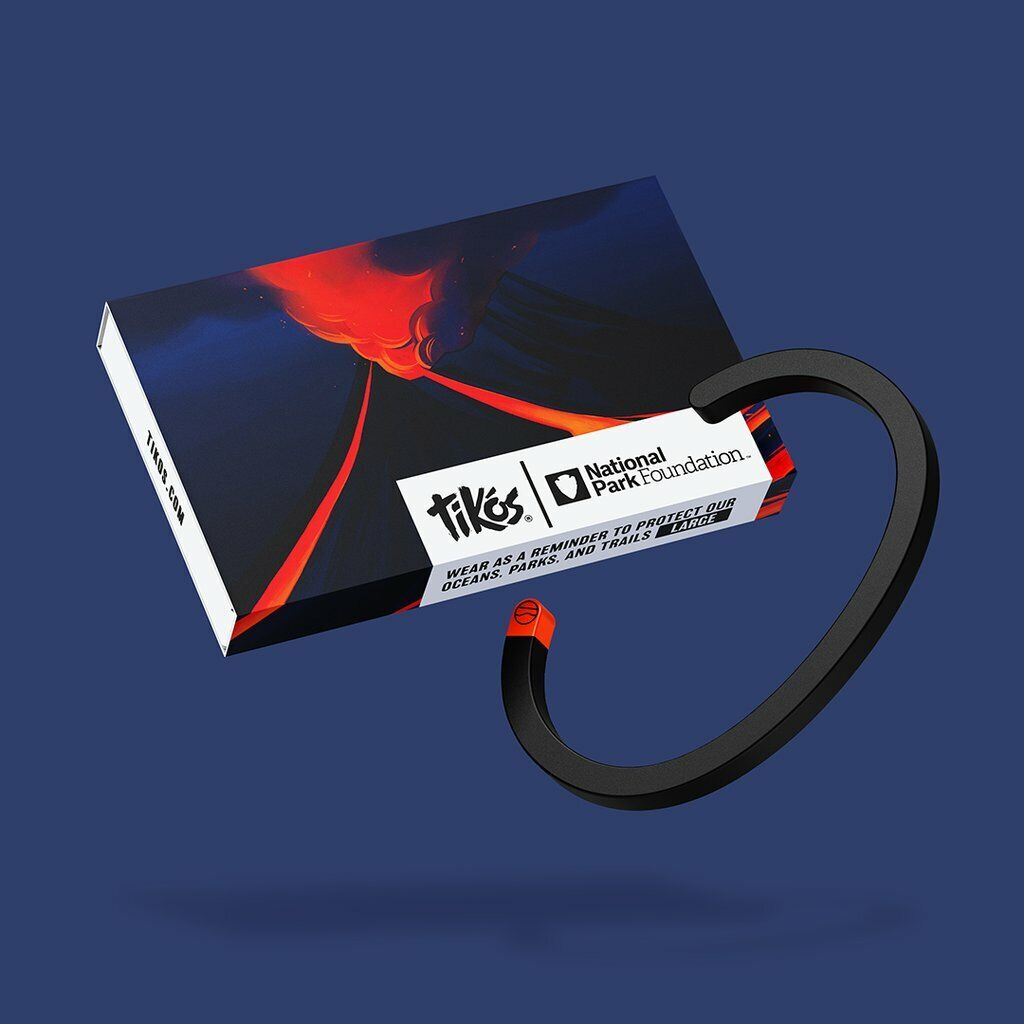 Trysail Gifts is proud to be an authorized Cape Clasp Dealer. All of our products are Brand New and come direct from the manufacturer.
Thank you for your business!