DC Designs Jewelry BG EARRINGS Antique Copper Wearable Art open disc green yello
$29.50
Regular price
$31.00
DC Designs Wearable Art BG Earrings

Brand New. These very stylish earrings are ultra-light weight & water resistant. Each earring is a handcrafted UV laminated giclée print with varnished copper and stainless steel. Hypo-allergenic, antiqued cooper ear wires. Dimensions: 1″ x 1.75″.
    ○  Large, layered circles. Gorgeous green, yellow, purple & more.
    ○  Hypo-allergenic. Ear wires are hypo-allergenic, antiqued cooper. No nickel.
    ○  Dimensions: 1″ x 1.75″
    ○  Print on both sides
    ○  Ultra-light & water resistant
    ○  Handcrafted in Fort Collins, Colorado
 Free Shipping & Gift Wrapped Box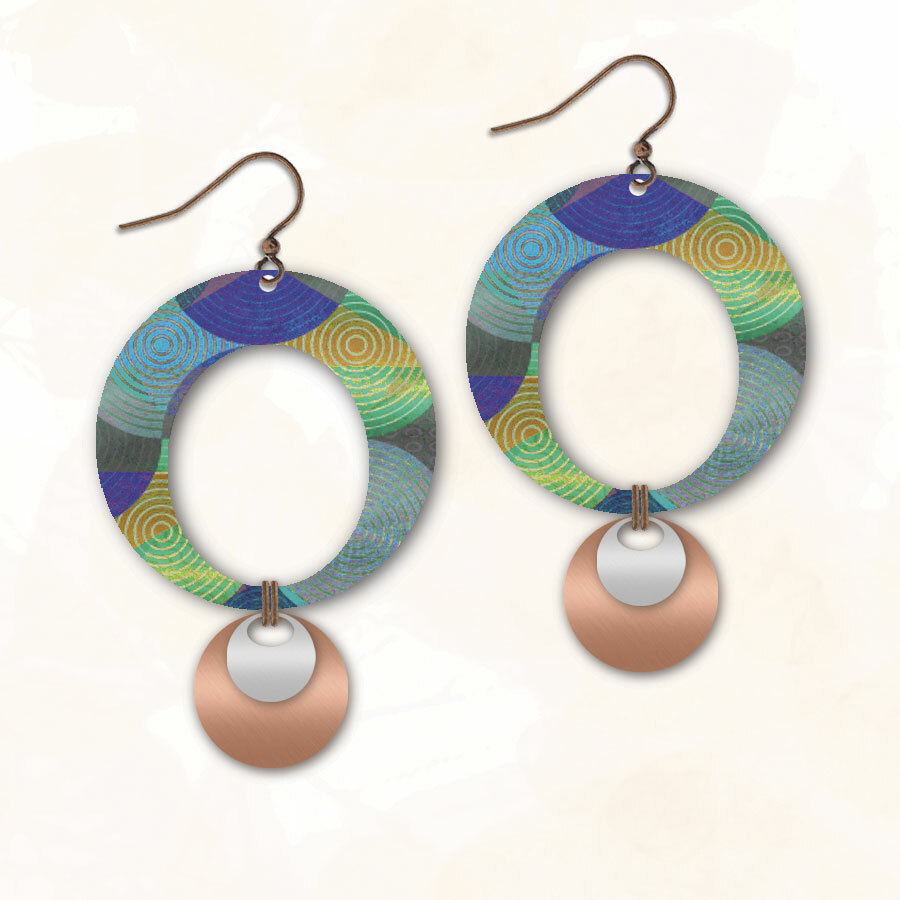 DC Designs bring together their stunning nature photography, dynamic abstract images, and one of a kind handcrafted process into all of their handmade jewelry you have come to love! 
Thank you for your business!