Lotus and Luna Face Mask LANYARD Handmade Black & Cream Rayon with Metal Clasp
$8.50
Regular price
$9.00
 Handmade Face Mask LANYARD by Lotus and Luna
Brand New.  Our handmade rayon face mask lanyard is made to be light. Never leave your mask or sunglasses behind with this beautiful eye-catching accessory!
    ○  Receive: 1 Lanyard (face mask not included)
    ○  Black & Cream Paisley, Solid Black
    ○  Breathable fabric
    ○  100% Rayon with Metal Clasp
    ○  One size fits all
    ○  Hand Wash and Hang Dry
    ○  Supporting talented artisans in Thailand, each mask is hand sewn.
    *ALL MASKS ARE FINAL SALE/NON-REFUNDABLE*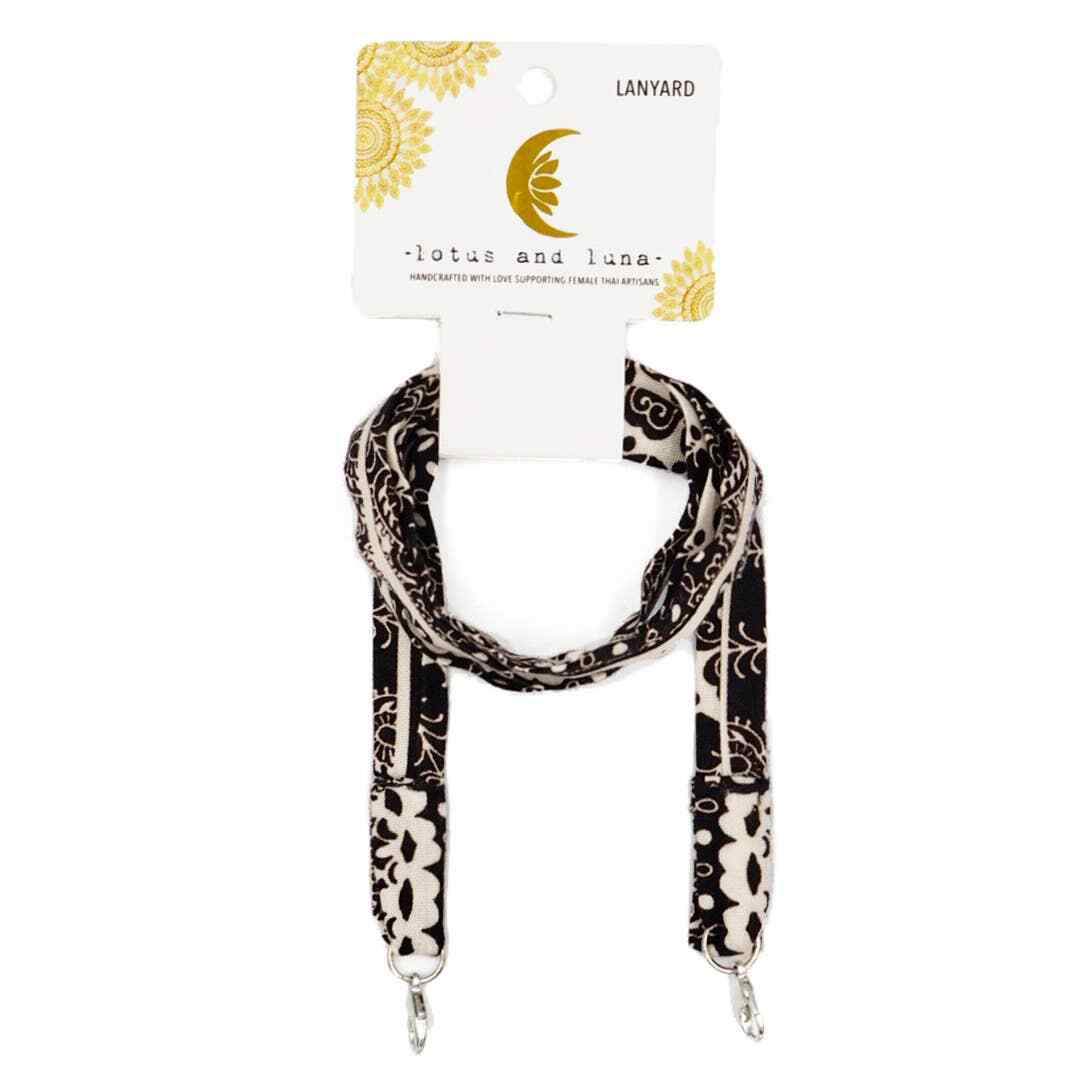 Trysail Gifts is proud to be an authorized Lotus and Luna Dealer. All of our products are Brand New and come direct from the manufacturer.
Thank you for your business!