Aid Through Trade HALF TWIST LOVE Original Roll-On® Bracelet 
♥ Handmade with love by our women artisans in Nepal. 

Brand New.  This beautiful HALF TWIST LOVE Roll-On® Bracelet is ethically crafted in Nepal by one of their talented artisans, and each purchase directly empowers this woman to create a life she is proud of, through a sustainable job she loves.
    ○  Receive 1 bracelet - Half Twist Love
    ○  Expands over your hand to fit most wrists!
    ○  Handmade with love by  women artisans in Nepal
    ○  Made with the finest quality glass beads and dyed cotton thread
    ○  Aid Through Trade is a Founding Member of the Fair Trade Federation
    ○  They are the only authorized provider of Fair Trade Roll-On® Bracelets
How To Roll Bracelets On (Video)
Story:  Aid Through Trade has been providing ethical, fair, and sustainable employment for women in Nepal since 1993, which is also the same year they created The Original Roll-On® Bracelet.

As a verified Fair Trade company, they empower women in Nepal through programs like: employing girls age 16+ formerly victims of bonded child labor, providing over 500 scholarships to youth in marginalized communities, and administering vision checks and glasses to all artisans in need.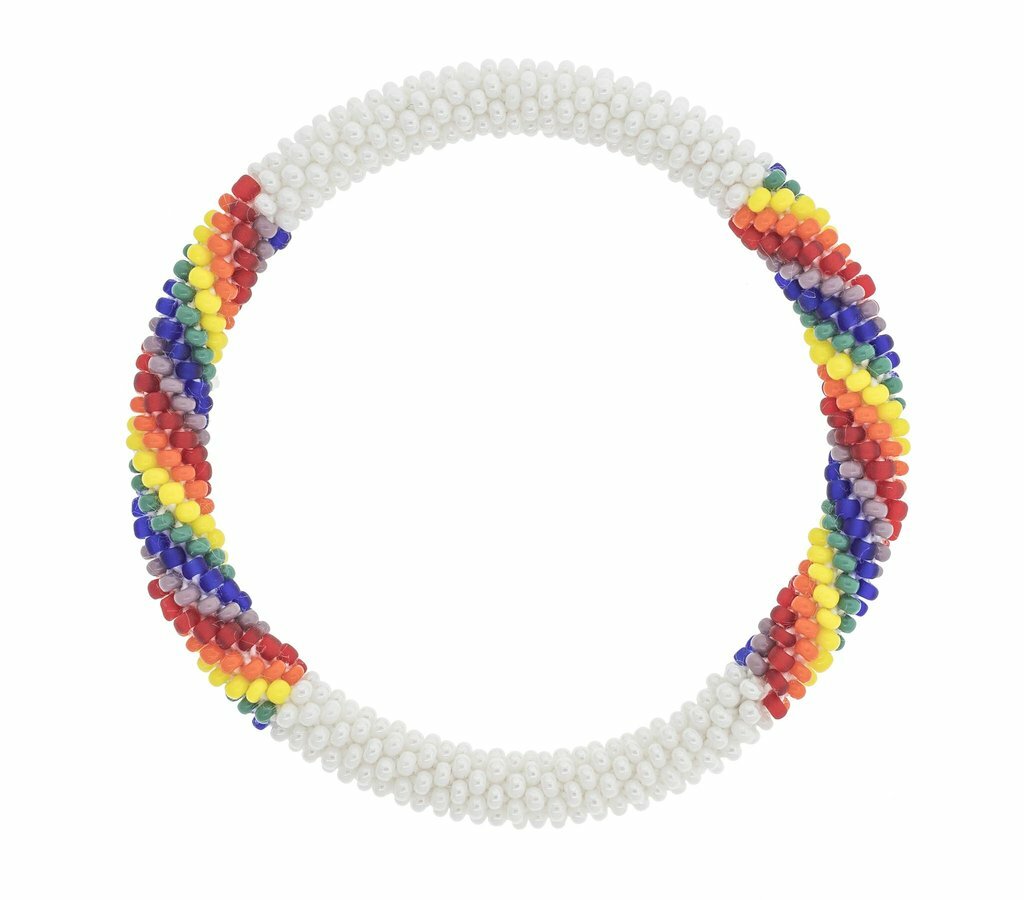 Trysail Gifts is proud to be an authorized Aid Through Trade Dealer. All of our products are Brand New and come direct from the manufacturer.
Thank you for your business!