Sashka Co regular 6-8" SUNLIGHT Glass Beaded BRACELET neon yellow orange clear
$19.50
Regular price
$21.20
Sashka Co SUNLIGHT Bracelet
Handmade with ♥ Love in Nepal. Empowering Artisans in need to rise above poverty through Fair Trade.

Brand New.  This vibrant SUNLIGHT (neon yellow, bright neon orange, clear) bracelet was handmade by a skilled artisan in Nepal. Sashka Co. bracelets roll over any size hand and retract to the size of your wrist.  Skill, love and the world's finest glass beads go into each bracelet.
    ○  Receive 1 bracelet - reg size 6-8" wrist
    ○  Sunlight - neon yellow, bright neon orange & clear glass beads
    ○  Shrinks to original size in hot water
    ○  Handcrafted using the World's finest glass beads
    ○  This beautiful bracelet was hand crocheted in the Kathmandu Valley of Nepal
    ○  How To Roll Bracelets On (Video)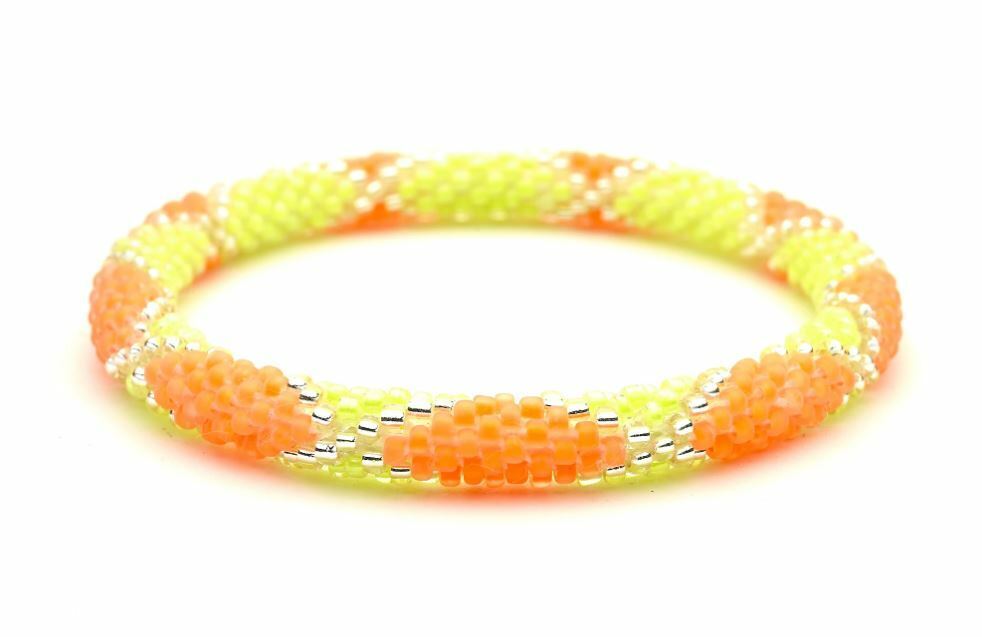 Trysail Gifts is proud to be an authorized Sashka Co Dealer. All of our products are Brand New and come direct from the manufacturer.
Thank you for your business!