Scout Curated Wears AZURITE STONE Stacking Bracelet HEAVEN Jewelry SS015
$16.00
Regular price
$17.00
Scout Curated Wears AZURITE STONE Bracelet 
Brand New.  Stack beauty and strength with these gracefully-strung gemstone bracelets. Mix and match stacks to create unique looks and intentions.

         
     ○  Receive 1 bracelet - Azurite
    ○  Rose Quartz | Stone of Heaven
    ○  Materials: Semi precious stone beads, plated brass, stretch cord
    ○  Presented on cards that tell the meaning and properties of each stone
    ○  Style: SS015
Azurite | Stone of heaven. Expands awareness of the deeper understanding of life. Clears tension, stress and confusion. Promotes the free flow of energy. Aides with letting go of the past.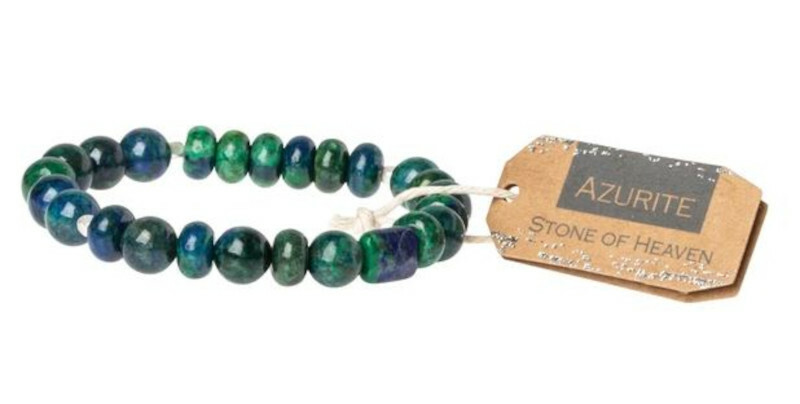 Scout donates 10% of net profits to organizations that help support and promote women.
Trysail Gifts is proud to be an authorized Scout Curated Wears Dealer. All of our products are Brand New and come direct from the manufacturer. 
Thank you for your business!