Scout Curated Wears HOWLITE Rectangle Stone Thread EARRINGS Harmony ET003
$18.00
Regular price
$19.00
Scout Curated Wears HOWLITE Rectangle Stone Thread Earrings
Brand New.  Minimalistic charm to adorn your ears. Lightweight with the perfect amount of color and shape. Choose from silver or gold for an alluring, sleek and modern look.  Whether you want to look polished or down-to-earth is up to you and your mood.
    ○  Receive 1 Earrings - Howlite/Black/Gold
    ○  Howlite | Stone of Harmony
    ○  Materials: 2.25'' drop. Semi precious rectangle stones 1/2'' and 3/16''. 14K Gold dipped chain and wire.
    ○  Nickel and Cadmium free
    ○  Hypoallergenic
    ○  Earrings come on embossed leather card with stone meaning on back
    ○  Style: ET003
Howlite | Stone of Harmony.  Brings contentment, calms and soothes. Offers restoring energies.  Opens the mind. Inspires positive change. Encourages communication. 
~~~~
Testimonials:
"great"
~~~~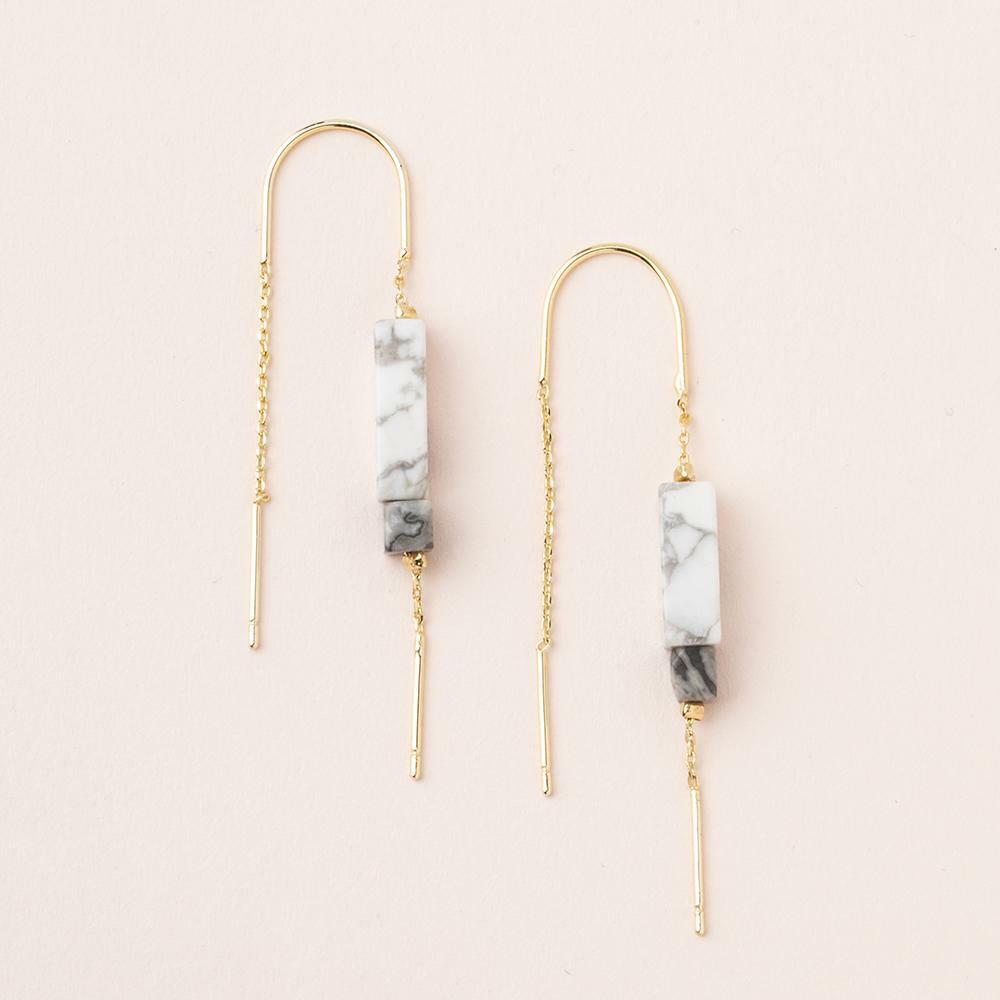 Scout donates 10% of net profits to organizations that help support and promote women.
Trysail Gifts is proud to be an authorized Scout Curated Wears Dealer. All of our products are Brand New and come direct from the manufacturer. 
Thank you for your business!