Scout WHITE LAVA Stone of Strength BRACELET or NECKLACE beads Jewelry Wrap
$27.55
Regular price
$29.00
Scout WHITE LAVA Stone of Strength Bracelet OR Necklace
Bracelet becomes a necklace & Ta-Da!

 

Brand New.  Tap into the energies of the earth.  Stone Wrap bracelets are made of semi precious gemstones  that adorn wrist & neckline. Effortlessly converts from bracelet to necklace.  Can be wrapped 4-5 times as a bracelet and 1-2 times as a necklace. 
    ○  Receive 1 bracelet/necklace - White Lava
    ○  White Lava | Stone of Strength
    ○  34" length
    ○  Materials: Semi precious stone beads, plated brass, stretch cord
    ○  Presented on cards that tell the meaning of each stone
    ○  Style: SW041
White Lava | Stone of Strength. White Lava is also known as Pumice. Said to contain the powerful energies of the volcanos that created the stones. Brings calming yet intense energy. Offers stability in times of change.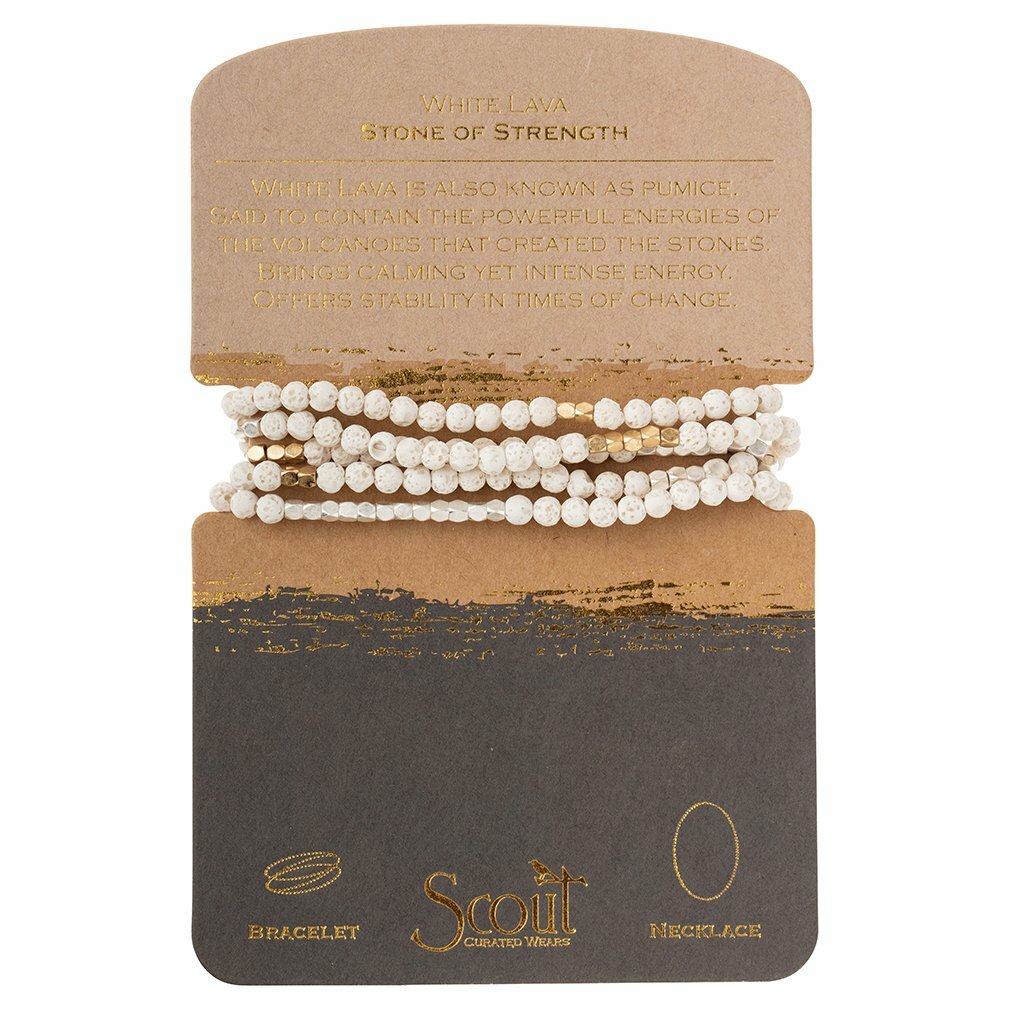 At Scout, we specialize in designing modern, multi use jewelry with a bohemian flare. Many of our pieces convert from wrap bracelets to necklaces. All of our items are beautifully displayed and packaged to brighten your day or make the perfect gift.
Trysail Gifts is proud to be an authorized Scout Curated Wears Dealer. All of our products are Brand New and come direct from the manufacturer.
Thank you for your business!