Scout Wood Stone Metal Wrap TURQUOISE SILVER Bracelet SKY Necklace Jewelry
$25.65
Regular price
$27.00
Scout Wood Stone Metal Wrap TURQUOISE SILVER Bracelet OR Necklace
Bracelet becomes a necklace & Ta-Da!

 

Brand New.  A trio of natural gemstone, organic wood and metal beads mix it up to create this lightweight wearable beauty. Wrap as a bracelet or wear as a necklace. Can be wrapped 3-4 times as a bracelet and 1-2 times as a necklace. 
    ○  Receive 1 bracelet/necklace - Turquoise/Silver
    ○  TURQUOISE | Stone of the Sky
    ○   27" length
    ○  Wraps as a bracelet 3-4 times or 1-2 times as a necklace
    ○  Materials: Renewable wood, semi precious stone beads.
    ○  Sterling silver plated brass disks and beads, stretch cord.
    ○  Presented on cards that tell the property of each stone
    ○  Style: WB001
Turquoise: Stone of the sky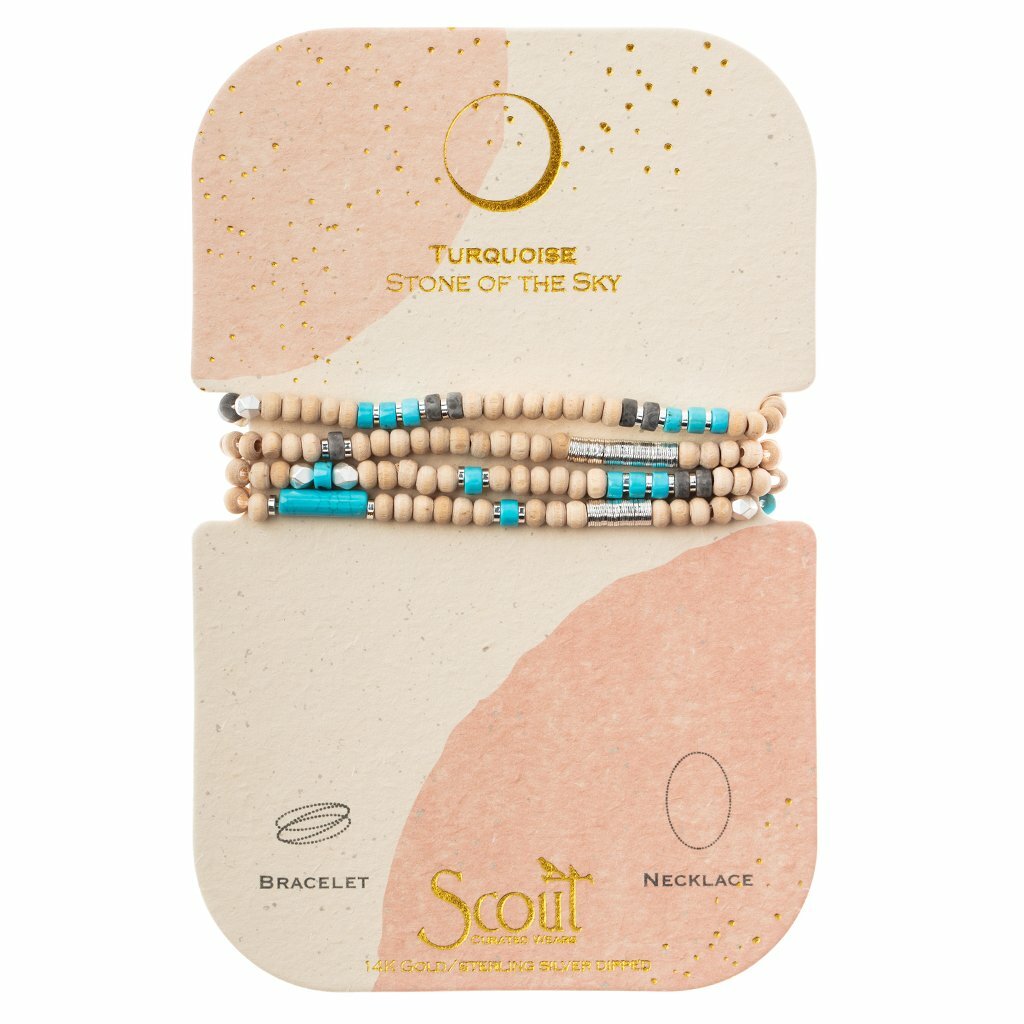 At Scout, we specialize in designing modern, multi use jewelry with a bohemian flare. Many of our pieces convert from wrap bracelets to necklaces. 
Scout donates 10% of net profits to organizations that help support and promote women.
Trysail Gifts is proud to be an authorized Scout Curated Wears Dealer. All of our products are Brand New and come direct from the manufacturer.
Thank you for your business!