Sienna Sky Jewelry MAMA AND BABY FOX Earrings 1978 Gold Filled Ear Wires
$21.89
Regular price
$22.99
Mama & Baby Fox Earrings by Sienna Sky Jewelry 1978
Brand New.  Very sweet! Mama and Baby Fox design. They are hand-painted in a brownish-red with white and black accents. Matching brown and silver beads on the sterling silver ear wires. Light-weight, durable and comfortable. Super cute.




Hand painted in reddish-brown and white
Hypoallergenic 14k/20 gold filled French hook ear wires
Size (including earwire): 1 1/4" h  x  1/2" w 
Item number: 1978
Handmade in Colorado, USA
Free Shipping & Gift Wrapped Box

~~~~
Testimonials:

"Amazing item! Fast delivery. Great seller. Thanks! :)"

"Thank you!!! Cutest earrings EVER!!"

~~~~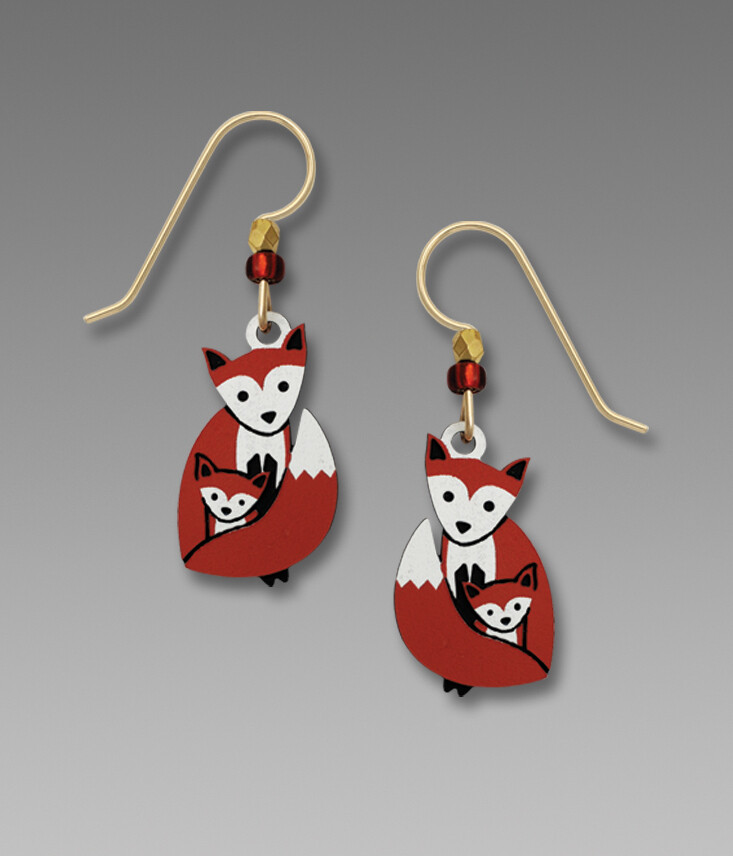 Trysail Gifts is proud to be an authorized Sienna Sky Dealer. All of our products are Brand New and come direct from the manufacturer.
Thank you for your business!