Sienna Sky Sparkly Green CHRISTMAS TREE Earrings STERLING Silver Red Beads + Box
$25.64
Regular price
$26.99
Sparkly Green Christmas Tree Earrings by Sienna Sky Jewelry
Brand New.  These earrings are great! A really pretty green Christmas Tree adorned with red and gold beads for garland. At the top of the tree is a gold plated star. Hand-painted. Light-weight, durable and comfortable. Lovely!



Hand painted in green, red and white
.925 sterling silver French hook ear wires
Size: 1 3/8" h x 1/2" w (includes earwire)
Item number: 1713
Free Shipping & Gift Wrapped Box
~~~
Testimonials:

"Great earrings!"

~~~~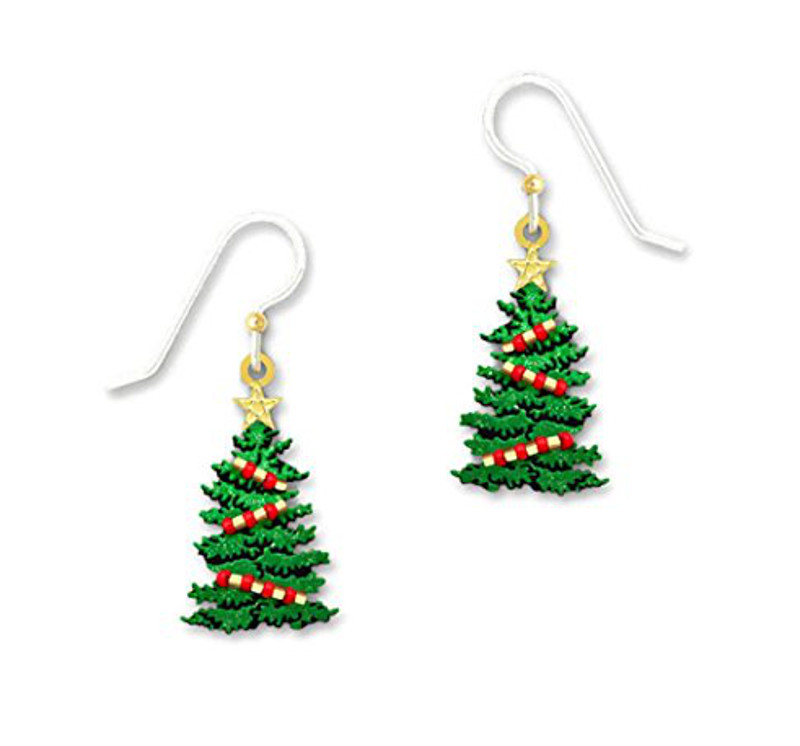 Trysail Gifts is proud to be an authorized Sienna Sky Dealer. All of our products are Brand New and come direct from the manufacturer.
Thank you for your business!