Sienna Sky Jewelry TWO BIRDS IN CHERRY TREE Earrings 1934 STERLING Dangle
$22.99
Regular price
$23.99
Two Birds in Cherry Tree Earrings by Sienna Sky
Brand New.  Two blue birds in a Cherry Tree! Hand-painted in red and blue. Complete with matching blue & silver beads on the sterling silver ear wires. Light-weight and comfortable. Wonderfully designed and made.



Sterling silver French hook ear wires
Hand painted in blue & red
Size (including ear wire): 1 3/4" h x 1/2" w
Blue & silver Beads
Light-weight & comfortable
Made in Colorado, USA
Item 1934

Sienna Sky Earrings are designed and made by Left Hand Studios. Sienna Sky earrings are fun, casual jewelry that are comfortable to wear and handcrafted to last. Each piece is carefully designed to capture a love of animals and nature. You'll also find many other designs that reflect an appreciation for the whimsical.

Free Shipping & Gift Wrapped Box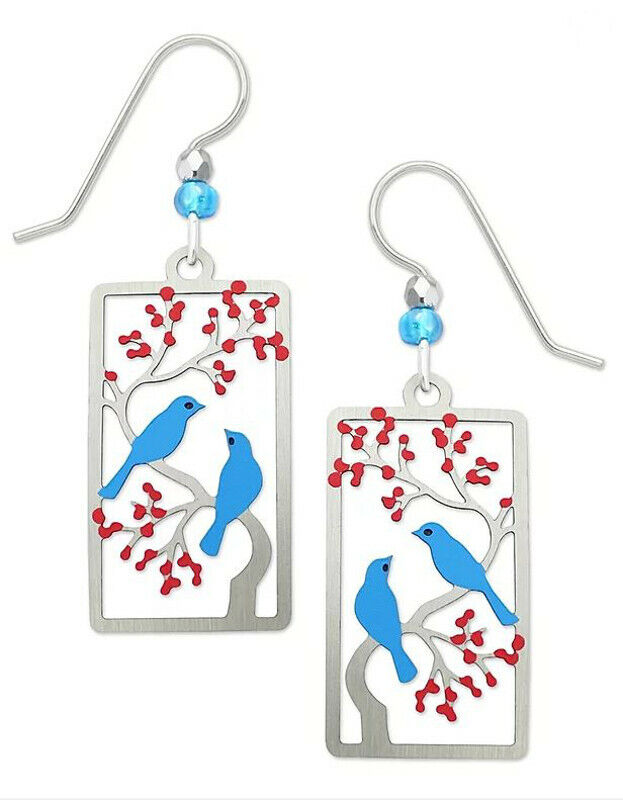 Trysail Gifts is proud to be an authorized Sienna Sky Dealer. All of our products are Brand New and come direct from the manufacturer.
Thank you for your business!