Zarah DOGWOOD Flower Posts EARRINGS Sterling Silver Plated Enamel - Gift Boxed
$30.39
Regular price
$31.99
Dogwood Post Earrings by Zarah
Brand New. These Dogwood earrings are lovely. Hand-painted in goreous shades of creamy pink, rose and green with silver accents. Post earrings with butterfly and rubber back. Exquisite detailing and design. Hand-painted enamel on sterling silver plated. Wonderful.
Artist: Zarah Co.

Sterling Silver Plated


Enamel: Hand-painted

Size: 5/8" h X 5/8" w (The photo above has been enlarged to show you the detail; it does not represent the actual size)

Item No: 09-06-Z1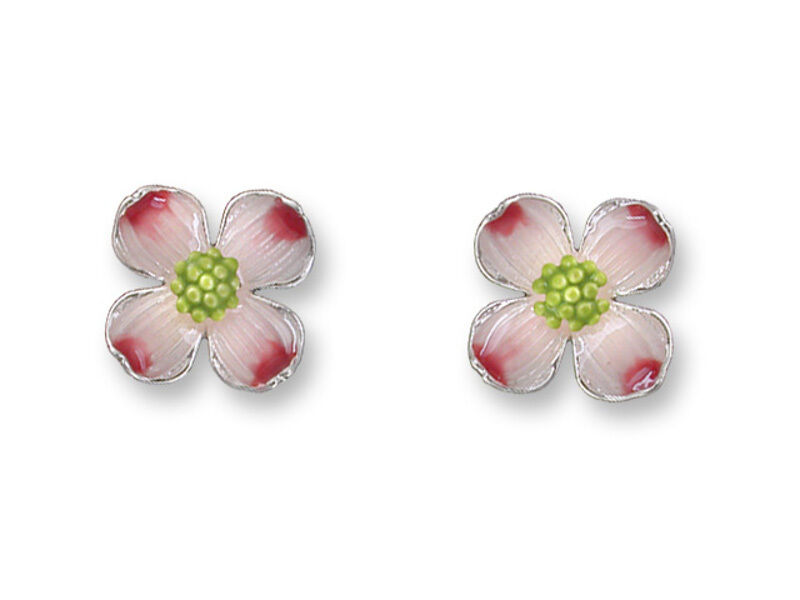 Zarah's primary purpose—to delight you with adornments that, above all else, are just plain fun to have!
Trysail Gifts is proud to be an authorized Zarah Dealer. All of our products are Brand New and come direct from the manufacturer.