Zarah Jewelry OWL RADIANCE Necklace Silver Plated Enamel 18" Chain + Wrapped Box
$24.99
Regular price
$25.99
Owl Radiance Necklace by Zarah 
Brand New.  This whimsical Owl is very artistic in hand-painted, vibrant colors. The box chain is sterling silver plated and 18 inches long. A fabulous piece of jewelry.


Artist: Julie Mammano
Hand-paint enamel on sterling silver plated
Size of Chain: 18" sterling silver plated box chain (nickel free)
Size of Pendant: 3/4" h X 1/2" w
Item Number: 20-07-Z1P 
Free Shipping & Gift Wrapped Box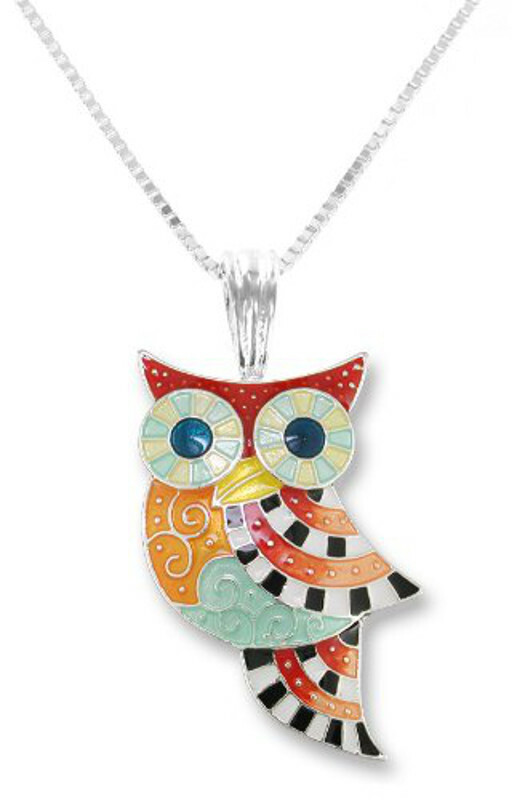 Zarah's primary purpose—to delight you with adornments that, above all else, are just plain fun to have!

Trysail Gifts is proud to be an authorized Zarah Dealer. All of our products are Brand New and come direct from the manufacturer.